Announcements
2 days ago


We love our Instructional Facilitator at Triumph!
Anna Swank has been a Spartan for a while but she left the classroom & now helps Spartan teachers as our Instructional Facilitator (IF). Her help and knowledge is invaluable & she is always ready and willing to help all Triumph teachers be the best they can be. Thank you, Anna!

Spartan Shield Complete!

2017 Yearbooks are in the Bag!

Hat Day Raises Money for Prom
Violating the dress code at Triumph will cost you, at least on Hat Day. Students & teachers pay to wear a hat for the day & the money generated goes toward making prom the event of the year.

Parents Love Quarterly Conferences at Triumph
Quarter 3 Parent/Teacher Conferences are a Big Success!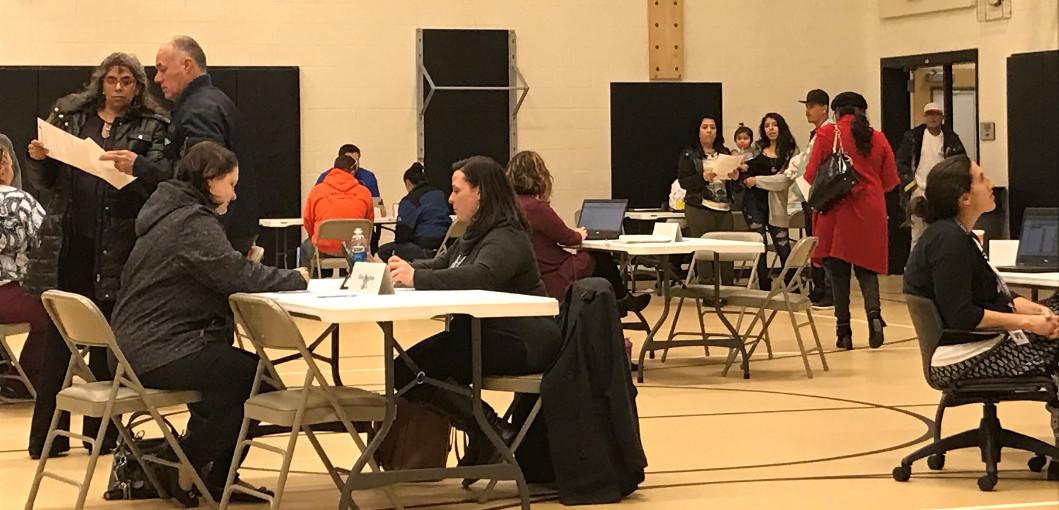 Spartans shed blood...

Triumph students & staff unite in hopes of winning blood drive!



Triumph's National Honor Society Chapter held a blood drive on February 21st & both students and staff faced the needle for a great cause & in hopes to win the Cheyenne High School blood drive. East High is the last to host its drive before the winning school is announced.

**

Congratulations Quarter 2 Graduates!

**




17 Spartans dominate to Graduate and Eat Cake!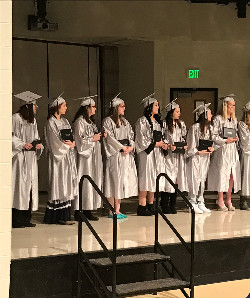 Art in Music - Spartans Conquer!

Best in Show & Two 1st Place Awards go to Triumph Students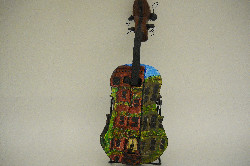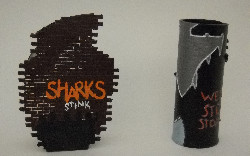 2017 Yearbook Cover!

The Yearbook Club is excited to unveil the cover of the 2016-17 Shield Yearbook. The theme this year is "Our Journey", discovering & exploring the Journeys of a Spartan

Saturday Academy
Need help or are you behind on classwork? Triumph hosts Saturday Academy every Saturday from 9:00am to noon.

March 4, 11, 18

Donated Yearbooks

Mike & Tiffany Smith, Bill & Beth Edwards, Dion & Kristin Custis, Sarah Oman, Judy Hinkle, Dick Larkin, Dan & Rachel Edeen, Chris Joannides & our many staff members

Advertising Sponsors

Village Inn, Burri Jewelers, Phoenix Builders
Your Generosity is Appreciated!

Dori Klopfer honored as Outstanding Educator

Rotary Club of Cheyenne honors Triumph Art Teacher as an Outstanding Educator! We treasure Dori for her dedication to our students. Thank you, Dori!



Circle up for Art!

Dori's Art class made a beautiful tree of Art ornaments to liven up the common area at Triumph. Students and staff love the beautiful colors. Our Spartans are so talented!

Quarter 1 discovery grads

A Total of 32 students graduated from Discovery 1st Quarter!!!

More than Counselors!!!
We heart you!

John Ellis and Carla Langseth are much more than counselors here at Triumph. They are the loving heart of the Spartan family. They work a million hours to make sure that all of our students know they are valuable and important. Thank you, John and Carla for all you do!

Bon Apetit!
By Shannon Beer



Officer Joe, at your service!

Even Spartans need a little help every now and then. Thank you, Officer Joe Johnson, Triumph's SRO! We couldn't do it without you and all of our uniformed protectors. Every day we see you, we respect you and we Thank you! You make our school and our town safe so that we can grow and learn in Cheyenne.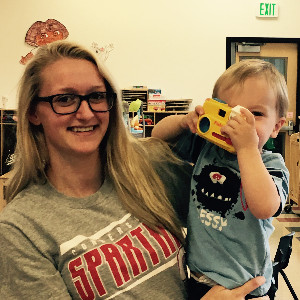 Platform Graduation

Triumph plays host to 5 graduation ceremonies per year. Our modified block schedule allows dedicated Spartans to graduate early! We have platform graduation at the end of every quarter and a traditional graduation at the end of every school year. Earn Credit - Eat Cake!

Our Spartans Have More Fun!!

Maintaining a culture of caring and respect is priority number one to all of our committed staff here at Triumph High! We have some of the most diverse, experienced, educated and passionate instructors anywhere!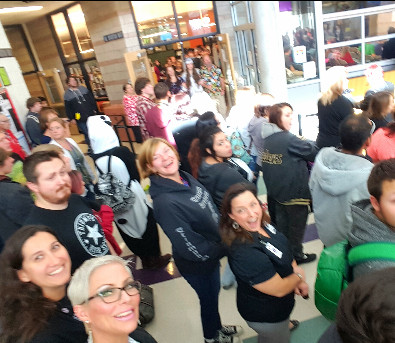 High Ropes Course Teaches Trust

Spartans learn that they can depend on each other for support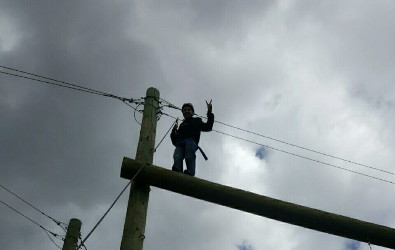 Quiet on the Set!
The TV/Media team is at it again! This class was offered for the first time last year under the guidance of English teacher, Laurie Novak. The class give students the opportunity to hone their skill both on and off camera. Spartans are fierce on film!

Wear a Hat, Give a Hat!

Would you pay $1 to wear a hat? Many Spartans did just that and wore their hats in school on hat day. Money raised went to buy hats for cancer patients. A fun day for a great cause!

PRINCIPAL'S PAGE
about 1 month ago
Mike Helenbolt

, Principal

Triumph High School
I am privileged to serve as principal to the high school, students, and staff that has been termed the best kept secret in Cheyenne education. Our enrollment of approximately 200 students is served by an amazing contingent of dedicated staff members who daily help students change the trajectory of their young lives. We are committed to providing the most robust, rigorous, and relevant teaching and learning experiences available anywhere. We aim to be the premier alternative high school in the Rocky Mountain region through continual incremental, intuitive improvements.