Spartan Announcements
19 days ago
Hey! Welcome back

and happy 2019!
It's great to be back in to our routine and to see everyone again! We trust you had a wonderful break, but in case you think you need a little longer, we want to remind you there is no school, here at Triumph, on January 18th or 21st. Hooray for four day weekends in January!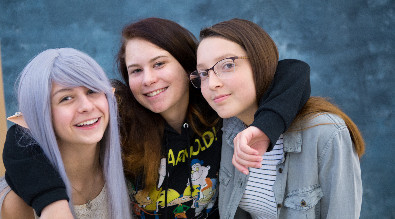 Christmas Break is

nearly upon us!
Christmas break begins after school Wednesday, December 19th. School resumes January 2nd.

Don't forget we offer tutoring

(Schedule below)











Christmas Tutoring Schedule
Dec. 20th @ South High 8:00-11:00

Dec. 21st @ South and Central 8:00-11:00
Dec. 22nd 8:00-11:00
Dec. 26 @ South 8:00-11:00
Dec.27th @ South & Central 8:00-11:00


Need more chances to catch up or get ahead?



Saturday Academy Dates
These are at Triumph High School from 9:00-noon each day.
January 5th & 12th

March 9th, 16th & 23rd
May 18th & 25th
June 1st











Spartan Academy

Meets every day after school in room 335 from 3:00-6:00.
Talk to Brett or Susan if you need more information.


Discovery Role Plays
Doug Moratska's Discovery class practices their role plays. Role plays enable students practical ways to problem solve when real life gets hard for them. They are a vital part of our Discovery program.



VS Centennial Basketball game

Congrats to our Triumph basketball team who against Centennial High School from Fort Collins. The final score was 51/35. We were very impressed with your good sportsmanship, and conduct. Well done young men!



~ Jingle Bell Jaunt ~
Participate in a winter race is a 1K and 5K race sponsored by the Triumph High School Interact Club to raise money for polio eradication through the Rotary International Foundation. Packet pick-up will start at the Paul Smith Children's Village at 8 am the day of the race.
See details here!
https://www.raceentry.com/race-reviews/jingle-bell-jaunt
Giving blood saves lives.

Please attend our annual blood drive November 30th.

We are having our annual blood drive Friday, November 30th, in the gym from 10:00 - 1:30. This is for students and staff, as well as parents and any other member of our community. All students names will be put in a drawing for a movie pack that includes a $20 voucher and some goodies. Please see Dori for more details or call the office to set up an appointment. Drop-ins are certainly welcome.

******************

Saturday Academy Dates
Get tutoring, catch up, get ahead!
January 5th - 12th - 19th
March 9th - 16 - 23rd
May 18th - 25th

June 1st

*********************
******************************************************

Good news!

You can preview your child's school pictures here!

Please copy and paste

https://www.ruggedgracephotography.com/triumph2018/19
Order forms can be found with the students advisement teacher and they are due Monday, November 5th.
*************************************************

Triumph Staff take part
in Spirit Week

Spirit Week is Coming!

~~~ Schedule ~~~

Monday, Oct. 22-Pajama Day
Tuesday, Oct. 23-Tacky Tourist Day
Wednesday, Oct. 24 - Dress for Success Day (also school picture day)
Thursday, Oct. 25-Throwback/Decade Day
Friday, Oct. 26-Tie-Dye/Crazy Hair & Sock Day
Supporting our Community

Some of our favorite staff members took part in supporting Wyoming Equality at Drag Queen Bingo last weekend.
All proceeds from the event benefit the statewide efforts of Wyoming Equality. Wyoming Equality seeks to enhance the lives of gay, lesbian, bisexual, and transgender people in the Equality State by providing: Education, Information, Activities, Support, a Networking System, and an Advocacy System for people impacted by gender and sexual orientation issues.
Follow us on Facebook!

https://www.facebook.com/triumphhighschool/?tn-str=k*F

It was a great first week of school here!
We had a wonderful first week of school here this week. Students and staff were energized to be here; the Summer Discovery Class marched the halls, we had a very successful open house, and everyone is on target to succeed and reach their goals. Welcome back everyone!

Congrats to our 2018 Graduates!
Click on the link below to see the slideshow presentation.

More pictures coming soon!

This is a first! Triumph graduation will be live-streamed on Thursday!
You can catch the action here at 4:00: This is a first! Triumph graduation will be live-streamed on Thursday! You can catch the action at 4:00 here:

http://www.nfhsnetwork.com/events/cheyenne-central-high-school-cheyenne-wy/evt5ff1507b1b

(Yea, I know it says Central. My bad).
If you want to watch the actual event, it will be held at Storey Gym.
Be watching our Facebook page for pictures too!

Thank you Officer Joe!
It is National Police Week and we can't think of a better opportunity to pay tribute to our own Office Joe Johnson. Officer Joe protects us, befriends us, opens his door to us, and serves the population here in unfathomable ways. None of us can begin to comprehend everything he does for us every day, and we are so thankful he is a part of our lives. Office Joe, we salute you, thank you, from the bottom of our hearts, for being here for us.

Our "lunch Lady"
This is Kris! She oversees nutrition services at Triumph High and she is utterly amazing! She shows care and concern for us, as she serves us with her whole heart. We appreciate her so much!

Our Phenomenal Custodial Night Crew!

We don't know what we would do without this crew! Thank you Cale, Kathy, Austin and Michael for everything you do for us!

Wyoming Tribune Eagle's Teacher of the Year!

Our own Michael Hendricks has been chosen as The Wyoming Tribune Eagle Teacher of the Year in Laramie County! Michael is exceptionally supportive of all the students he works with and his unique style is appreciated by everyone here at Triumph. Congrats Michael!
Terry Brooksmith
Chances are, you have met Terry! He is a vital part of the custodial team at Triumph High. Terry has a fun, unique, sense of humor, knows every student by name, and partners with every single person in the building to keep things running smoothly all day long for us. He authentically cares about all of us, and we appreciate him beyond words.

Thank you, Terry, for every little thing you do for us all day long here!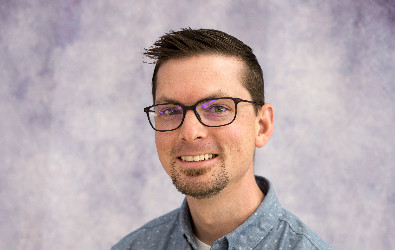 THE COMMUNITY CAME TOGETHER TO BUILD OUR BEE HIVES AT THE WORKSHOP THIS WEEKEND!!

*************************************************************************************** ***************************************************************************************


Sadie Elliott, State SkillsUSA officer met with Governor Matt Mead and State of Supt. of Education, Jillian Balow for a proclamation signing of CTE Month.











The Triumph High School Culinary Team competing at Escoffier in Boulder, CO with Chef Curtis Duff.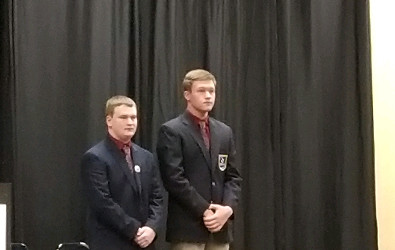 Learning About Bees!!
Our own Michael Jordan hosted a bee workshop this weekend in preparation to setting up our new apiary.
THS Students delivering gifts to Cheyenne Health Care. 16 residents will have Christmas sponsored by Triumph

Hat Day Raises Money for Prom
Violating the dress code at Triumph will cost you, at least on Hat Day. Students & teachers pay to wear a hat for the day & the money generated goes toward making prom the event of the year.

Parents Love Quarterly Conferences at Triumph
Quarter 3 Parent/Teacher Conferences are a Big Success!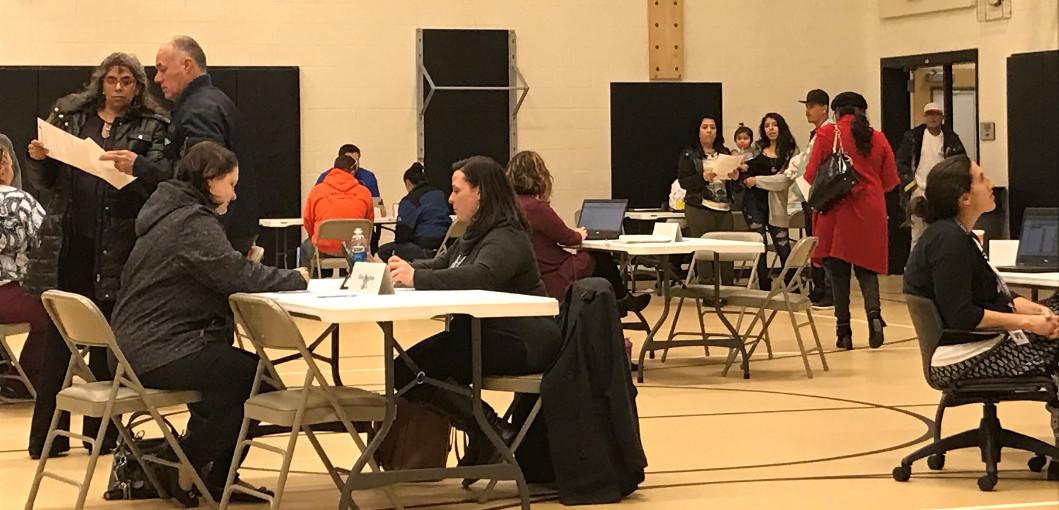 Spartans shed blood...

Triumph students & staff unite in hopes of winning blood drive!

Triumph's National Honor Society Chapter held a blood drive on February 21st & both students and staff faced the needle for a great cause & in hopes to win the Cheyenne High School blood drive. East High is the last to host its drive before the winning school is announced.

Art in Music - Spartans Conquer!

Best in Show & Two 1st Place Awards go to Triumph Students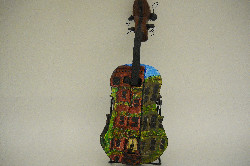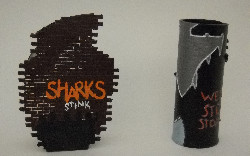 Donated Yearbooks

Mike & Tiffany Smith, Bill & Beth Edwards, Dion & Kristin Custis, Sarah Oman, Judy Hinkle, Dick Larkin, Dan & Rachel Edeen, Chris Joannides & our many staff members

Advertising Sponsors

Village Inn, Burri Jewelers, Phoenix Builders
Your Generosity is Appreciated!

Officer Joe, at your service!

Even Spartans need a little help every now and then. Thank you, Officer Joe Johnson, Triumph's SRO! We couldn't do it without you and all of our uniformed protectors. Every day we see you, we respect you and we Thank you! You make our school and our town safe so that we can grow and learn in Cheyenne.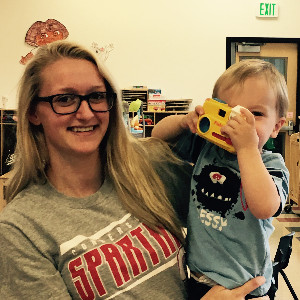 Our Spartans Have More Fun!!

Maintaining a culture of caring and respect is priority number one to all of our committed staff here at Triumph High! We have some of the most diverse, experienced, educated and passionate instructors anywhere!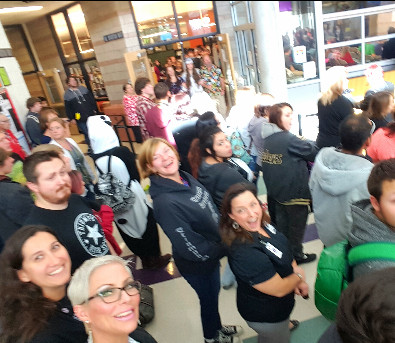 High Ropes Course Teaches Trust

Spartans learn that they can depend on each other for support