Spartan Announcements
Spirit Week is Coming!

~~~ Schedule ~~~

Monday, Oct. 22-Pajama Day
Tuesday, Oct. 23-Tacky Tourist Day
Wednesday, Oct. 24 - Dress for Success Day (also school picture day)
Thursday, Oct. 25-Throwback/Decade Day
Friday, Oct. 26-Tie-Dye/Crazy Hair & Sock Day
Supporting our Community

Some of our favorite staff members took part in supporting Wyoming Equality at Drag Queen Bingo last weekend.
All proceeds from the event benefit the statewide efforts of Wyoming Equality. Wyoming Equality seeks to enhance the lives of gay, lesbian, bisexual, and transgender people in the Equality State by providing: Education, Information, Activities, Support, a Networking System, and an Advocacy System for people impacted by gender and sexual orientation issues.
Congratulations are in order for our own Taryn McKee. Taryn participated in The Miss Wyoming Teen USA Pageant in Casper and received first runner-up, as well as most photogenic. We are Spartan proud!

Important Dates
September 6th - Awards assembly in the gym 2:05pm
September 27th - Parent / Teacher Conferences 5:00 - 7:00

October 8th - No school
October 31st - Discovery graduation

November 1st - Early Release and parent conferences (end of 1st quarter)
November 2nd - No School / parent conferences
November 12 - Early release
November21st - 23rd - Thanksgiving Break
Follow us on Facebook!

https://www.facebook.com/triumphhighschool/?tn-str=k*F

It was a great first week of school here!
We had a wonderful first week of school here this week. Students and staff were energized to be here; the Summer Discovery Class marched the halls, we had a very successful open house, and everyone is on target to succeed and reach their goals. Welcome back everyone!

Congrats to our 2018 Graduates!
Click on the link below to see the slideshow presentation.



More pictures coming soon!



This is a first! Triumph graduation will be live-streamed on Thursday!
You can catch the action here at 4:00: This is a first! Triumph graduation will be live-streamed on Thursday! You can catch the action at 4:00 here:

http://www.nfhsnetwork.com/events/cheyenne-central-high-school-cheyenne-wy/evt5ff1507b1b

(Yea, I know it says Central. My bad).
If you want to watch the actual event, it will be held at Storey Gym.
Be watching our Facebook page for pictures too!

Thank you Officer Joe!
It is National Police Week and we can't think of a better opportunity to pay tribute to our own Office Joe Johnson. Officer Joe protects us, befriends us, opens his door to us, and serves the population here in unfathomable ways. None of us can begin to comprehend everything he does for us every day, and we are so thankful he is a part of our lives. Office Joe, we salute you, thank you, from the bottom of our hearts, for being here for us.

Congrats to our own Charlie Richardson, who has been teaching science at Triumph for four years. Charlie is the honored recipient of Wyoming's Innovative Teacher of the Year award. This award recognizes work around personalized learning being done by teachers and students collaboratively. Innovative Classroom Award winners, including both teachers and students, will be honored and then present at the Innovations in Learning Award Dinner.

Congrats Charlie!
It is Teacher Appreciation Week and we would like to take this opportunity to express our gratitude to all of the teachers and staff at Triumph High School that, not only teach exceptionally well, but demonstrate good character and unconditional love to each of the students encounter every day. This place is amazing!

Special thanks to the following businesses that supported our
2018 Career and After-Grad Expo.
Cheyenne Fire and Rescue; Wyoming Department of Education; All Sate Claims; Black Hills Energy; Nagle Warren Mansion; Knife River; Cheyenne OBGYN; Simon Construction; IBEW; Plumbers & Pipefitters Local 192; Cheyenne Healthcare; Express Employment; Little America; Job Corps; and Cheyenne Regional Medical Center.








Our "lunch Lady"
This is Kris! She oversees nutrition services at Triumph High and she is utterly amazing! She shows care and concern for us, as she serves us with her whole heart. We appreciate her so much!





Our Phenomenal Custodial Night Crew!

We don't know what we would do without this crew! Thank you Cale, Kathy, Austin and Michael for everything you do for us!

Wyoming Tribune Eagle's Teacher of the Year!

Our own Michael Hendricks has been chosen as The Wyoming Tribune Eagle Teacher of the Year in Laramie County! Michael is exceptionally supportive of all the students he works with and his unique style is appreciated by everyone here at Triumph. Congrats Michael!
Terry Brooksmith
Chances are, you have met Terry! He is a vital part of the custodial team at Triumph High. Terry has a fun, unique, sense of humor, knows every student by name, and partners with every single person in the building to keep things running smoothly all day long for us. He authentically cares about all of us, and we appreciate him beyond words.

Thank you, Terry, for every little thing you do for us all day long here!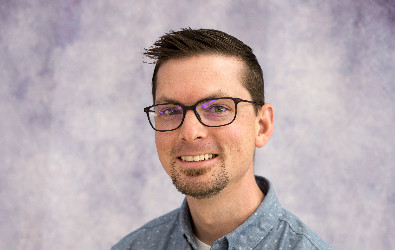 THE COMMUNITY CAME TOGETHER TO BUILD OUR BEE HIVES AT THE WORKSHOP THIS WEEKEND!!

*************************************************************************************** ***************************************************************************************


Sadie Elliott, State SkillsUSA officer met with Governor Matt Mead and State of Supt. of Education, Jillian Balow for a proclamation signing of CTE Month.











The Triumph High School Culinary Team competing at Escoffier in Boulder, CO with Chef Curtis Duff.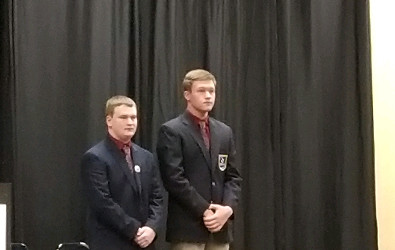 Martin Luther King, Jr. Day, January 15th. There will be no school.

Learning About Bees!!
Our own Michael Jordan hosted a bee workshop this weekend in preparation to setting up our new apiary.
THS Students delivering gifts to Cheyenne Health Care. 16 residents will have Christmas sponsored by Triumph

LEARNING SO MUCH AT ESCOFFIER !!!


Our students spending the day at the Escoffier Culinary School in Boulder.
Hat Day Raises Money for Prom
Violating the dress code at Triumph will cost you, at least on Hat Day. Students & teachers pay to wear a hat for the day & the money generated goes toward making prom the event of the year.

Parents Love Quarterly Conferences at Triumph
Quarter 3 Parent/Teacher Conferences are a Big Success!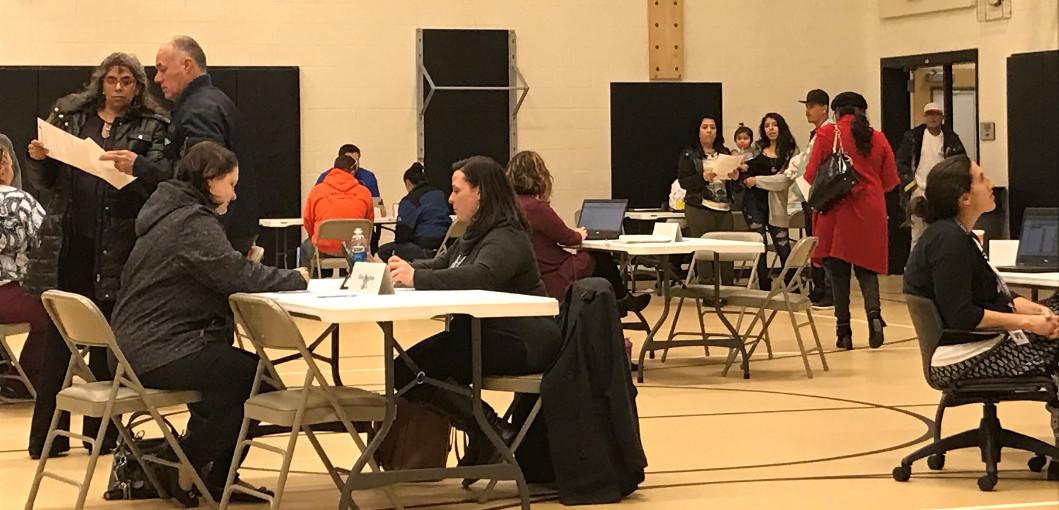 Spartans shed blood...

Triumph students & staff unite in hopes of winning blood drive!



Triumph's National Honor Society Chapter held a blood drive on February 21st & both students and staff faced the needle for a great cause & in hopes to win the Cheyenne High School blood drive. East High is the last to host its drive before the winning school is announced.

Art in Music - Spartans Conquer!

Best in Show & Two 1st Place Awards go to Triumph Students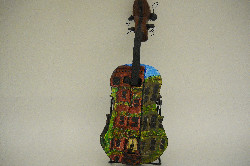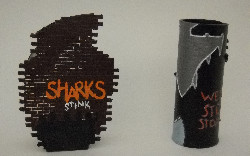 Saturday Academy
Need help or are you behind on classwork? Triumph hosts Saturday Academy every Saturday from 9:00am to noon.

Donated Yearbooks

Mike & Tiffany Smith, Bill & Beth Edwards, Dion & Kristin Custis, Sarah Oman, Judy Hinkle, Dick Larkin, Dan & Rachel Edeen, Chris Joannides & our many staff members

Advertising Sponsors

Village Inn, Burri Jewelers, Phoenix Builders
Your Generosity is Appreciated!



Officer Joe, at your service!

Even Spartans need a little help every now and then. Thank you, Officer Joe Johnson, Triumph's SRO! We couldn't do it without you and all of our uniformed protectors. Every day we see you, we respect you and we Thank you! You make our school and our town safe so that we can grow and learn in Cheyenne.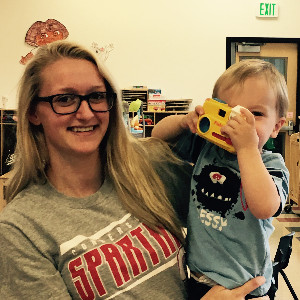 Our Spartans Have More Fun!!

Maintaining a culture of caring and respect is priority number one to all of our committed staff here at Triumph High! We have some of the most diverse, experienced, educated and passionate instructors anywhere!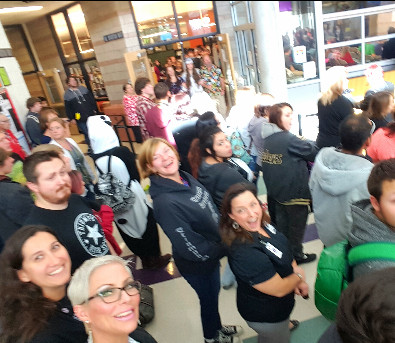 High Ropes Course Teaches Trust

Spartans learn that they can depend on each other for support